InnoCamp is a revolutionary learning program, which brings together companies and students for an intensive 1-week bootcamp experience. It will challenge all its participants to come up with disruptive solutions and turn them into real business cases.
THE APPLICATION PERIOD IS CLOSED.
The InnoCamp is the development of *SHIP Disruption Camp initiative. Experience how it was in 2017.
What is the InnoCamp?
InnoCamp will take you out of your comfort zone. It takes learning out from the conventional class-room into a dynamic business community. Students will be guided by world-class international mentors/facilitators to form multidisciplinary startup teams, and to support them to achieve their full potential. They will work on company briefs utilizing startup and design thinking methodology, at the end of the InnoCam you will have a groundbreaking solution to present. This pathway can be an opportunity for internships and summer job possibilities. If you show entrepreneurial spirit and mindset - sky will be the limit. InnoCamp 2019 is the platform for and international entrepreneurial environment, to disrupt, innovate and design the future solutions for companies - be part of this revolution and apply!
ERIK KRISTIANSEN (DENMARK)
Erik Kristiansen is a Danish entrepreneur within education and teaching. Erik has received awards and recognitions for designing challenging educational programs, accelerating students learning and professional development for the benefit of their career. Furthermore, the companies engaged in the programs potently have strengthened their products and services by embedding young talents in their businesses. Erik has done 25 international camps with more than 1400 selected students in countries like Korea, China, Denmark and the UK.
DR. NEAL HARTMAN (US)
Dr. Neal Hartman is a Senior Lecturer in Managerial Communication at the MIT Sloan School of Management. His teaching of management communication and intercultural communication emphasizes working in teams, conflict and conflict resolution, leadership, and cross-cultural communication. Neal has lectured on corss-cultural, leadership and organizational communication issues, and has taught in the International MBA programs at Tsinghua, Fudan and Zhongshan (Lingnan College) Universities in China. He also serves as co-lead facilitator for CMI-Enterprises, which is part of the Cambridge-MIT initiative, working with undergraduate students from MIT Sloan, Cambridge University, and other European universities to develop their entrepreneurial skills.
DR. SHAI VYAKARNAM (UK)
Dr. Shai Vyakarnam is the Former Director of the Bettany Center for Entrepreneurship at Cranfield. He is presently Co-Founder and Director of AcceleratorIndia, Chairman of KisanHub and on the Advisory Board of Smart Vineyards, both in the agricultural-tech sector. Dr. Shai is trustee of the GEN Initiative. Prior to Cranfield, Dr. Shai worked at the University of Cambridge – Judge Business School where he was leading the Centre of Entrepreneurial learning. Dr. Shai is a successful author of several books around entrepreneurship. At Cranfield University, together with Dr. Neal Hartman, had established the i2i-program (innovation program) for doctoral students and post-doctoral students, to introduce them into the entrepreneurial path.
Who are we looking for?
YOU! Simple as that! The InnoCamp is a great place to work on your multicultural skills in an international environment, so we are looking for students with a great open mindset to learn and achieve the impossible and make it possible.
Students
We are recruiting 25-30 students from universities and universities of applied sciences to take part in the program.
Bachelor or Master Level
We are looking for Bachelor and Master level students, with multidisciplinary backgrounds in engineering, design, business, IT and social sciences.
Fluent in English
The content will be in English, so we are looking for international minded and students with a great open mindset to learn and achieve the impossible and make it possible.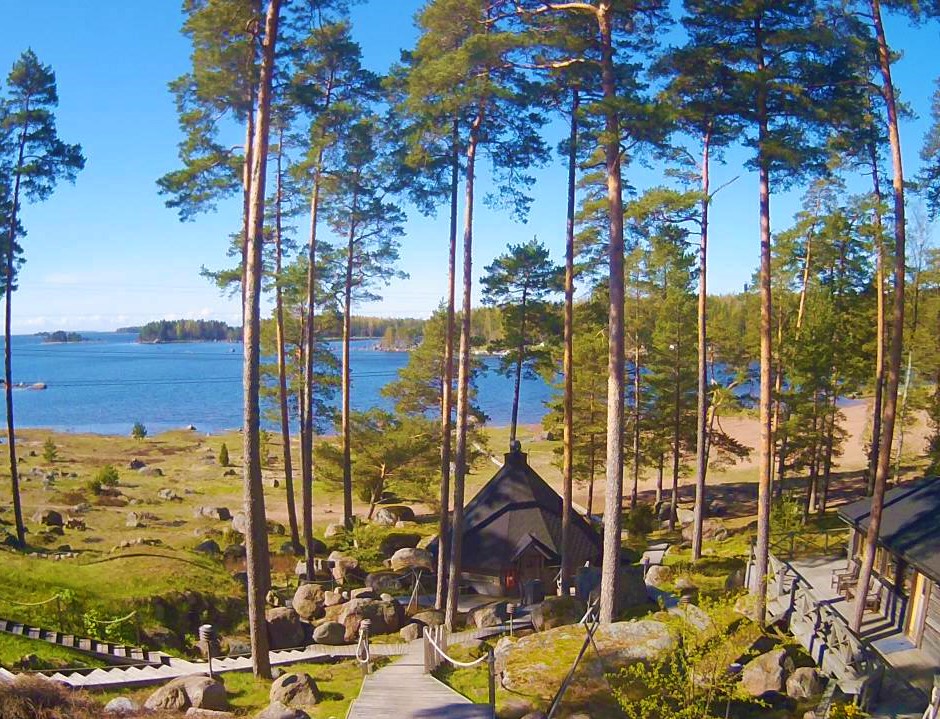 What are the costs and benefits?
Startup Connect is providing you with free education worth 5 study-credits as well as fully paid travel and accommodation expenses (accommodation will be in Kotka - Santalahti).
Key dates
Save the key dates in your calendar.
Kick-off
April 3-4, 2019
Kouvola (Finland)
InnoCamp
May 12-17, 2019
Kotka (Finland)
Memories from 2017-2018
The InnoCamp is the development of *SHIP Disruption Camp initiative. Experience how it was in previous years.